The charming Old Koloa Town is known for its breathtaking scenery and picturesque feel. Located on the southern side of Kauai island, this town has roots in a long history of sugarcane production. Some of these traditional structures remain to this day and provide a glimpse into the past.

With a population of 2,144, this is the perfect spot for visitors and residents alike to enjoy the sparkling blue water, white sandy beaches, and access to the great outdoors. Whether it is surfing, hiking, or going for an ATV adventure, you will be delighted by what you discover here.

Old Koloa Town provides plenty of diverse things to do. There are vibrant boutiques, guided tours, and scrumptious restaurants, and food trucks. You and your family can also enjoy a horseback ride together. With its rich history and beautiful views, Old Koloa Town has lots to love. Surrounded by the natural beauty and inviting island hospitality, you will quickly feel at home here. Whether you are searching for your dream home or planning your next vacation, you and your loved ones will be excited by all this lovely town has to offer!

1. Shopping
From charming boutiques to name brand stores, every shopper has plenty to explore here! At Divine Planet, you can discover amazing treasures and unique keepsakes. With everything from fabulous clothing to jewelry-making kits, this is the perfect place to purchase something extra special! If you are looking for a fun birthday gift for a loved one or a souvenir to take home with you, you won't be disappointed by what you find here.

You can choose from a selection of beautifully designed star lanterns, Hawaii-themed merchandise, delicious Kauai packaged coffee, and much more. Online ordering is available as well. Make sure you stop in today for your unforgettable find!
2. Food
Located in the heart of Old Koloa Town, the fantastic Kickshaws food truck offers the best in flavorful and sizzling food. Here guests can choose from various exciting menu options such as mouthwatering lobster, duck, and burgers. This amazing food is perfect for any occasion! Not only is it a fantastic spot to grab a quick bite, but it is also a great way to enjoy quality food and make memories with those you love. Trust us; you won't want to miss out on this vibrant and charming cuisine experience!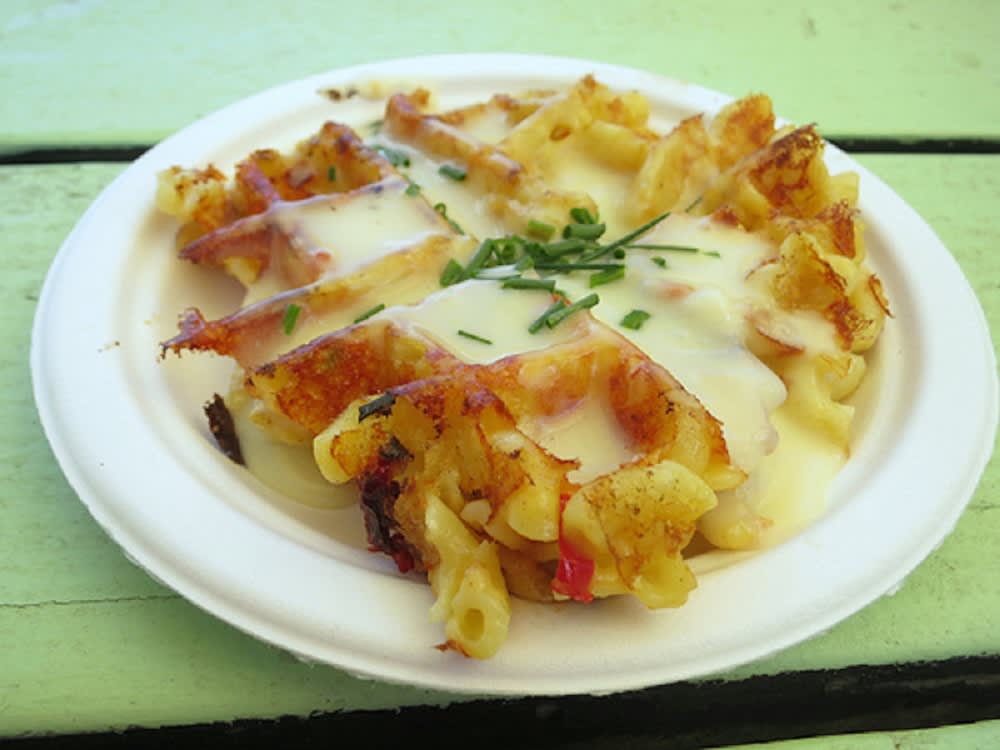 Credit: Kickshaws


If you are looking for a sit-down restaurant with outstanding food and great drinks, then Brennecke's Beach Broiler is the place for you! This stellar dining establishment has received rave reviews and remains one of the most loved dining spots in the Koloa Town area. The menu carries a plethora of exciting meal choices. You and your party can happily choose from a variety of exquisite seafood and burgers. To name a few, you can enjoy the amazing vegetarian Cauliflower Steak, Greek Pesto Pasta, or the classic fish and chips. Whatever you decide to order here, you will leave with a satisfied appetite and a happy heart.
3. Family-friendly Activities
The perfect activity for horse lovers everywhere, CJM Country Stables offers the community a wide variety of lessons and tours. Here you and your family can enjoy a guided horseback ride on breathtaking beaches and explore the local trails together. This is a great way to spend time together and be in the great outdoors. As you ride along, you can soak up the sunshine and breathe in the fresh air.

This professional stable seeks to provide riders of all experience levels with a top-notch experience. Not only will you be able to expand your equestrian knowledge, you will also have the amazing opportunity to be around these beautiful horses. There are both private and public horseback riding tours available. Make sure you go to their website today and make your reservation for this memorable experience. Don't forget to bring your sunscreen!
4. Access to Nature
There are lots of amazing beaches, parks, and nature reserves to explore. You and your friends can spend time in the great outdoors by going on a hiking tour together. On these select and expert-guided tours, you can explore the local scenery and get some solid exercise at the same time.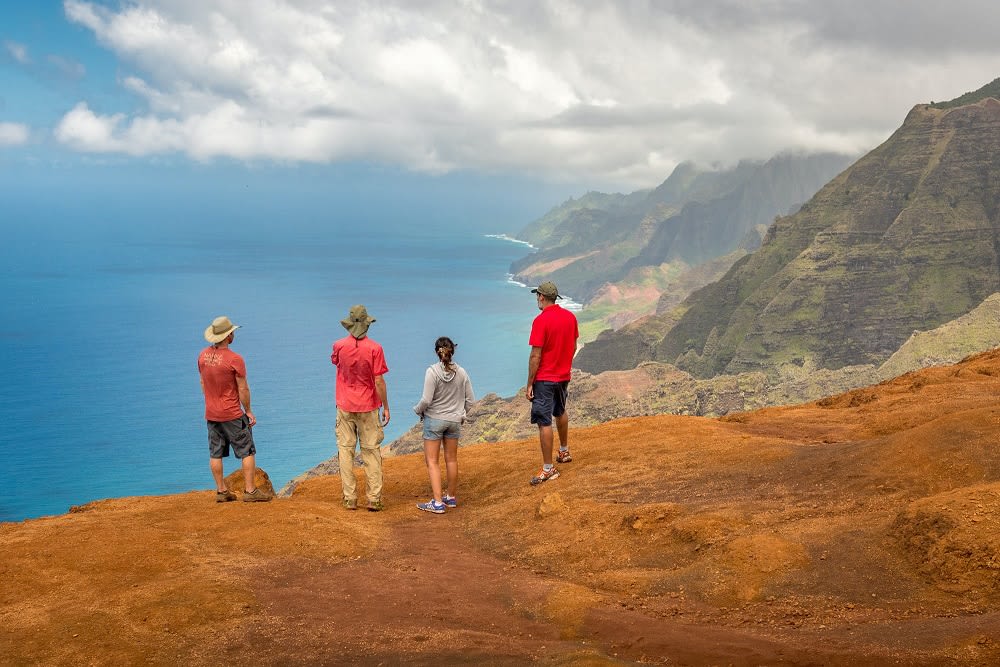 Credit: Kauaʻi Hiking Tours

This is the perfect opportunity to get to know the surrounding terrain and soak up nature. As you walk along these trails, you will be amazed by the captivating beauty around you. You will have the chance to marvel at dazzling wterfalls, stroll on pristine beaches, and admire a plethora of gorgeous views. Whatever hiking tour you choose, you won't regret this remarkable outdoors excursion!

Another great way to get outdoors is by going for a zipline adventure. At Koloa Zipline, you and your crew can enjoy a variety of thrilling zipline tours. There is the basic zipline tour, the zipline aerobatics, and more! As you prepare for this amazing adventure, the professional and expert guides will help you feel quickly at ease. If you have any questions, they will be happy to answer them.
5. Great Drinks
The Tasting Room is the ideal place to gather with your loved ones for an amazing meal and great drinks. Officially established in 2019, this gorgeous wine bar has received rave reviews from critics and fans alike. Here you and your party can enjoy flavorful cuisines such as grilled chicken, french onion soup, and the delectable cheeseboard. With an exciting array of sparkling and bubbly drinks, this is a fantastic spot to enjoy a relaxing evening out on the town.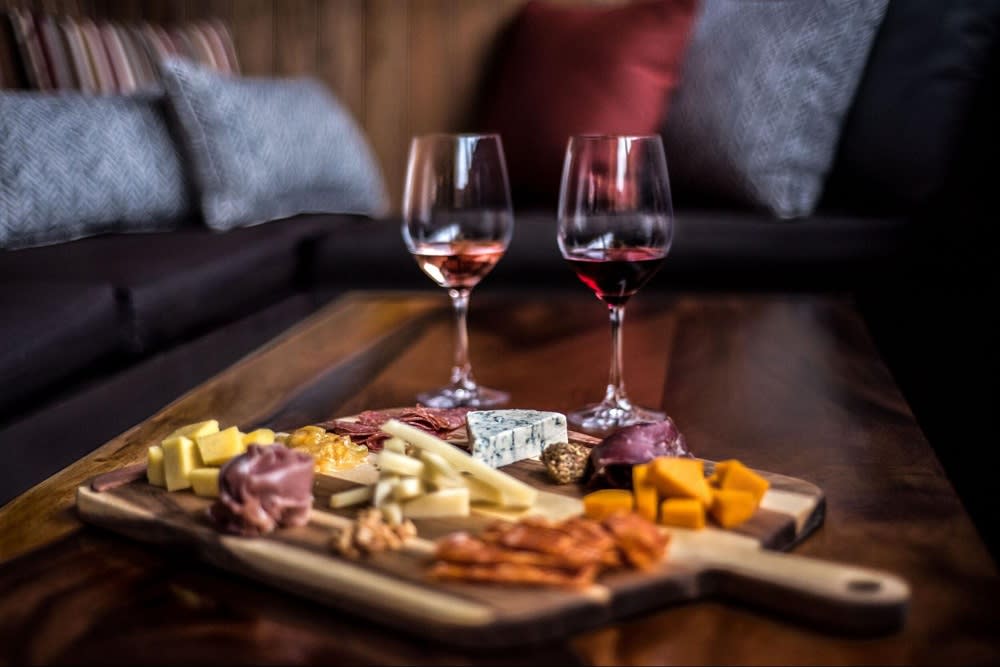 Credit: The Tasting Room

If you are looking for an elegant space to host your upcoming event or special occasion, make sure you check out the Tasting Room. It is open Tuesday to Saturday from 5 pm to 10 pm.

Located in nearby Poipu, The Cabana Bar and Grill offers a laid-back and relaxed dining experience. Here you can discover a delicious variety of items from the menu. To name a few, there is the Cabana Burger, Earth Mama Wrap, or the Rainbow Soba salad. With everything from colorful cocktails to sparkling wines, there is certain to be something here that catches your eye. The healthy food and amazing drinks will keep you coming back time and again!
6. Things to Do
Open every day from 10 am to 4 pm, the Cave Reserve is a breathtaking cave. This gorgeous natural wonder is a favorite among tourists and locals alike. Here people from all walks of life can enjoy stunning views and marvel at the wonder of fossils frozen in time for numerous years. Not only that, this cave has a rich archaeological history as well.

The largest limestone cave in Hawaii, this natural beauty provides an amazing opportunity to admire and appreciate nature's work. Guided tours are available. The cave is open from 10 am to 4 pm daily.

Or have you always wanted to know how to surf? If so, then this is the place for you! Located in Kauai, this exciting opportunity is available for beginners to intermediate surfers. Whatever your experience level, you can choose to sign up for a variety of lessons. Taught by professional and expert instructors, these classes focus on teaching students the knowledge and technique needed to excel on the waves. They start out by practicing on shore and then move into the water.

Depending on your preference, you can take private or group lessons. If you and your crew are looking for something fun to do together, this is exactly the thing for you! The Hawaiian Style Surfing school offers 90 minutes lessons and they are available for parties as well. You can go to their website today and make your reservation for this dream come true!
7. Art & Culture
Located in nearby Hanapepe, the local art night is an enthralling event for people of all ages. Taking place on Friday nights, this family-friendly activity is the perfect opportunity to marvel at the intricately painted murals and explore the classy galleries. You will find yourself swept away by the colorful and talented artwork.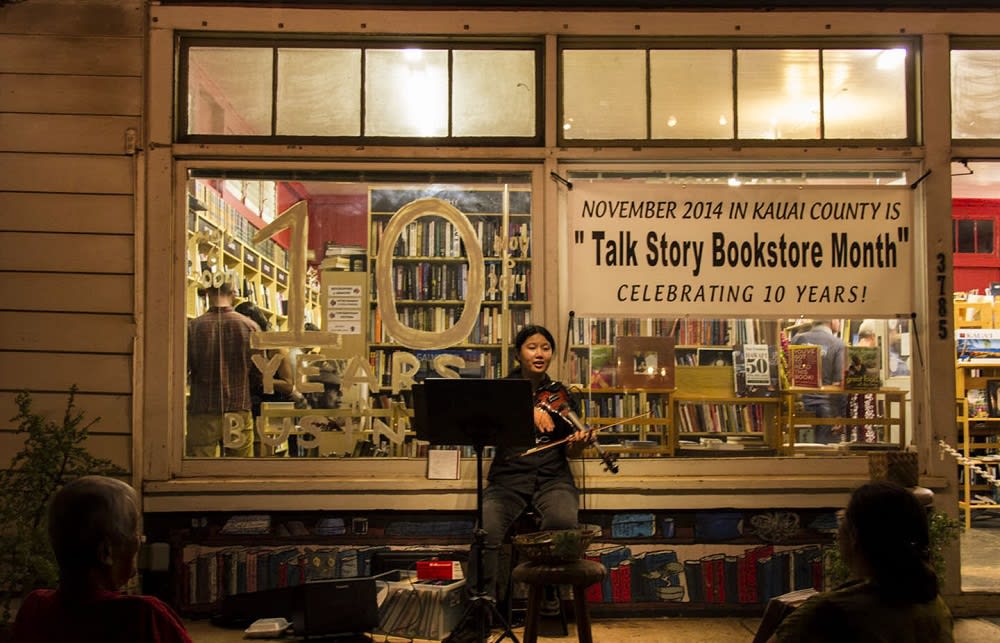 Credit: HANAPEPE, HAWAII

If you are not able to make it in person to the event, there is the option for you to attend virtually as well. Whatever you choose to do, you will be inspired by the creativity and imagination of these pieces of art!
8. Festivals
Every third Saturday of the month, the Market features an exciting array of local craftsmen, food trucks with delicious food, and live music performances. This is a great way to have fun together as a family and get to know the community as well. Whether it is satisfying your sweet tooth at one of the desert booths or shopping at the vendors' booths, you will be delighted by all there is to do here. This event takes place from 4 pm to 8 pm. Face masks are required.

If you are looking to explore Kauai' real estate, contact Yvonne Summerfield today. As an expert in homes for sale in the Kauai' area, she and her professional team will walk you through the house buying process and help you find your perfect dream home.
*Header image credit: thebeallcorporation.com