Thousands of people relocate to Hawaii each year in search of an idyllic island lifestyle. Homebuyers head to the islands with visions of a stunning beach house, daily surfing, and exotic views. Naturally, this makes the market for homes that embody such a lifestyle extremely competitive to purchase. While you can definitely make your island dreams a reality, there are several factors to consider before buying a home for sale in Hawaii.
1. Acquiring luxuries is challenging
Living on an island means it's harder to acquire luxury goods—or to do certain activities—you enjoy on the mainland. A lot of products are more expensive to ship to Hawaii and slower to arrive by FedEx. Sometimes, a product won't come for two days when you pay for FedEx overnight services, and overnight shipping from Hawaii is rare. Amazon ships many things to the island for free in about 3-5 days.
Even if a few local shops carry what you want, that doesn't mean that they will have it in stock on any given day. Many stores won't ship large objects at all, but several, like Home Depot, will do it if you're willing to wait a few weeks. Hawaii's residents still deal with first-world problems, and that's the price you pay to live in an island paradise. Since shipping heavy items can be costly and slow, living on the island means sometimes settling for what you have, or, at the very least, planning ahead.
2. Every island has its appeal
Deciding which island will make the perfect new home for you is a major consideration. While each Hawaiian island offers stunning scenery and great weather, some islands might be a better fit for you than others. The Hawaiian Islands comprise seven inhabited islands: Oahu, Maui, Hawai'i, Kauai, Lanai, Niihau, and Kahoolawe. Here are some of the key features of each island:
Oahu

is the most populous island and is ideal for those who enjoy busy city living and entertainment and don't mind some traffic. Mind you, if you're moving from a metropolis like Los Angeles or New York, your idea of "busy" will be different from Oahu's standards.
Maui

is a balanced middle ground between the hustle and bustle of Oahu and the wild, natural beauty of the Big Island. It has a smaller population and is known for its beautiful scenery, rich culture, and artistic communities.
The Big Island (Hawai'i)

is the largest landmass of the seven, boasting a smaller population spread over diverse landscapes. There is an abundance of natural wonders and historical sites to visit on the Big Island.
Kauai

is teeming with untouched land awaiting exploration. Known as the Garden Isle, it is often considered the polar opposite of Oahu, boasting a slower pace of life, gorgeous beaches, lush vegetation, and plenty of local charm.
Lanai

is the best island for honeymoons, weddings, and romantic getaways as it provides a quieter, more remote ambiance.
Niihau

generally does not permit visitors. Most who visit do so by invitation only. This private island is preserved for the native Niihauns.
Kahoolawe

is the smallest of the seven main Hawaiian islands. Its surrounding waters are off-limits to the public, and the only way you can visit is via volunteer opportunities.
3. Island hopping is easy
Regardless of which Hawaiian island you choose to call home, hoping to another island is quick and easy. It's a great idea to explore all the islands once you move to Hawaii and to research the best times to visit each. Every island has its charm, so take the time to see them all before making an investment in Hawaiian real estate.
4. Hawaii is community-oriented.
Residents of Hawaii tend to know their neighbors and garner a strong sense of community. Even with an evolving population as many people cycle in and out, making lasting friendships is easy.
5. Locals get discounts.
Once you're settled into your luxury Hawaiian home and have a local driver's license, you can use it for discounts. There are several perks to being a documented resident, including lower prices on various goods. These are known as kama'aina discounts. Kama'aina means "child of the land" in Hawaiian, so not only will you get deals, but it is a crucial step to becoming a genuine resident of Hawaii.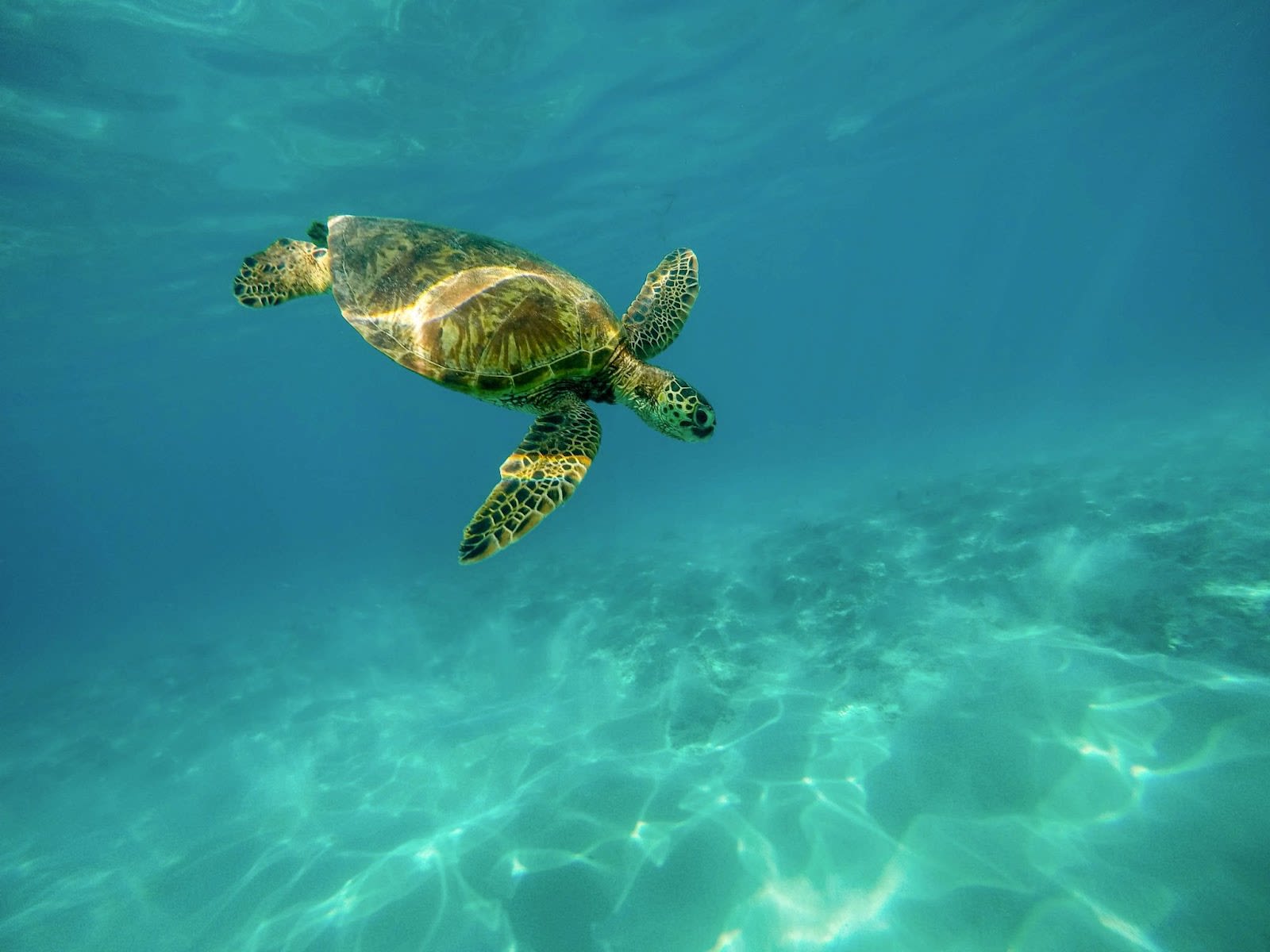 6. Nature surrounds you.
Nature enthusiasts love Hawaii for its wildlife and island ecosystems. Hawaii is home to critical habitat for whales, rare native birds, turtles, and tropical fish. One of the most extraordinary aspects of Hawaii is that you don't need to travel far to see wildlife. Locals can easily get out on the water or head to the mountains to see species found nowhere else on earth. Wildlife, insects, and heavy seasonal weather are all part of enjoying the islands, and residents should be ready to live alongside nature.
7. Moving with pets is tricky.
The Hawaiian government carefully guards the state's ecosystems against threats like invasive plant species, non-native animals, and pets carrying diseases. If you're planning on moving to Hawaii with your kitten or pup, prepare for a lengthy quarantine and screening process. Below are a few tips from Hawaii's Animal Industry Division to expedite the process:
Ensure your pet's microchip works properly at least ten days before you arrive.

More than 30 days before arrival, assure your cat or dog has been vaccinated at least twice for rabies in its lifetime. The vaccines must be administered more than 30 days apart, and you must obtain a rabies vaccination certificate for each of the vaccines from your veterinarian.

More than 30 days before arrival, do a FAVN Rabies Antibody Test at an approved lab. Once you have a successful test, you must wait at least 30 days before you arrive in Hawaii, or your pet will need to be quarantined for a $244 fee and $14.30 each day.

Complete all the documents and send them in a set at least 20 days before your arrival.

Schedule your flight to arrive no later than 3:30 pm, so the Airport Animal Quarantine Holding Facility has time to inspect and release your fur family before closing time, 5 pm. Otherwise, your pet will have to stay overnight for an additional fee.

Be prepared to pay the $185 Direct Airport Release fee upon arrival.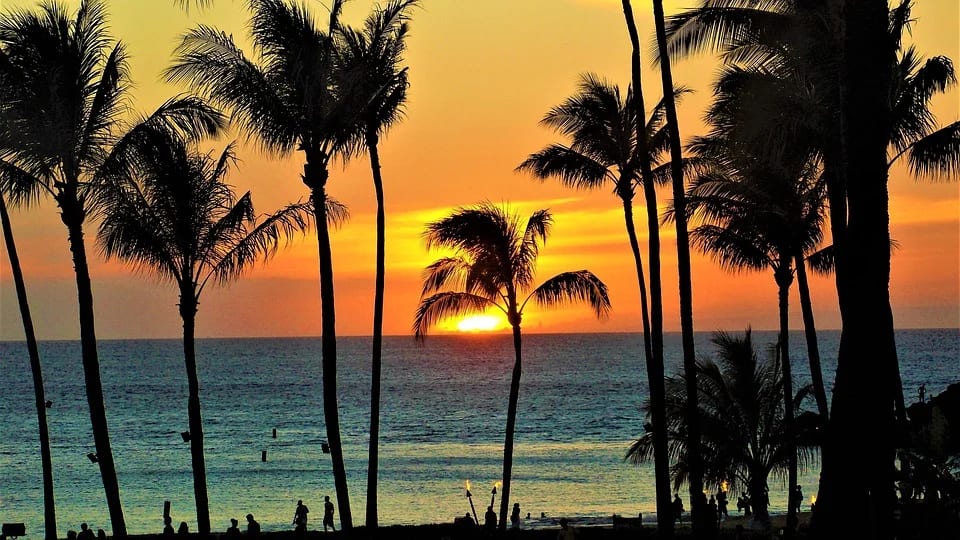 8. Sunsets are sublime.
Viewing spectacular sunsets is a free, daily source of inspiration for island dwellers. Stunning red, orange, pink, and blue hues leave spectators in awe as the sun sinks behind the sea. Whichever island you choose, you'll never tire of the beautiful sunsets.
9. Life moves slower.
Be prepared to slow down and practice patience. To fully embrace island life, you must embrace island time. Things in Hawaii tend to be done at a slower pace, with people taking their time and chatting with each other without a sense of urgency. Relax and enjoy cultivating relationships, stopping to take in the scenery, and creating space to enjoy the luxury of relaxation.
10. Garb matches lifestyle.
Ditch the suit for some shorts and flip-flops—or as natives call them—slippers. Due to the warm climate and the laid-back lifestyle, most men wear aloha shirts, and women wear dresses to work. Even in more urban regions, it is rare to see someone sporting a suit and tie or heels. After all, a comfortable and relaxed lifestyle beckons a matching wardrobe.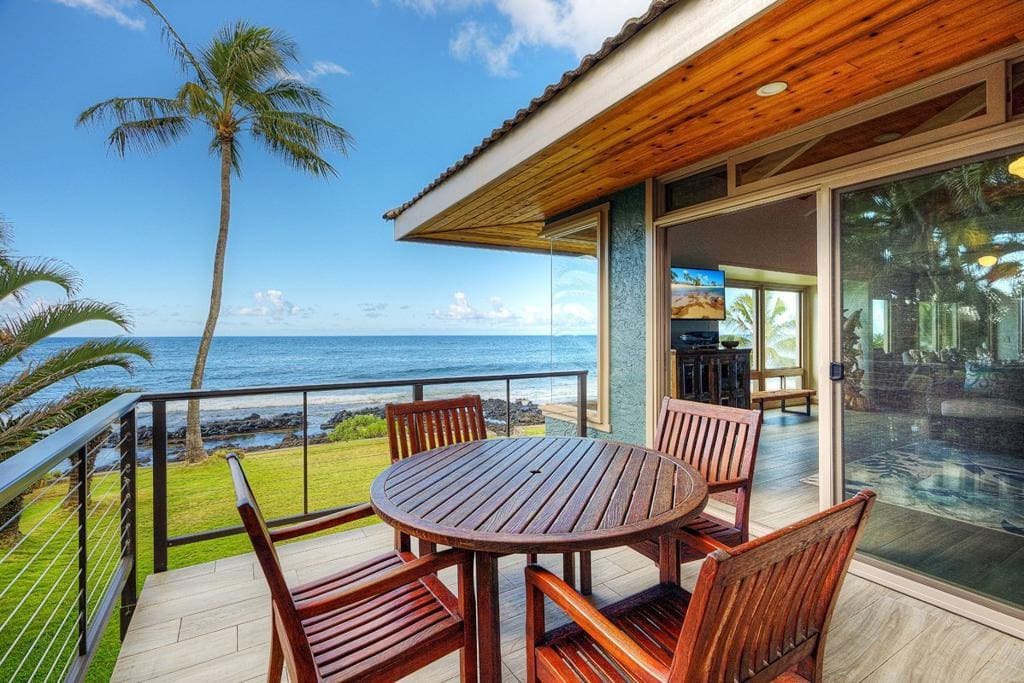 Shopping for Hawaiian homes for sale?
Once you're ready to embrace the island life, contact Kauai's #1 selling Realtor, Yvonne Summerfield. Yvonne's work speaks for itself—and given her tenacity, local knowledge, and proven track record—she can undoubtedly help you find your island's dream home.